I'm sure you'll agree, it's has been a really challenging few years, however you look at it.
We've worked tirelessly, pivoted life and businesses and absorbed all of the stress and anxiety, often without realising it and without any strategy for releasing this.
It's no surprise that so many of us have burnt out leaving you feeling totally depleted and unable to look after yourself properly, let alone your family, staff, colleagues, etc.
So what if I told you that attending The Vitality Retreat will not only replenish your body, mind and spirit; it can ensure that you never have to get to this place again?
There are, of course, luxurious beach clubs, indulgent Turkish spas and an incredible Villa with a pool and views to die for and this isn't even the best bit!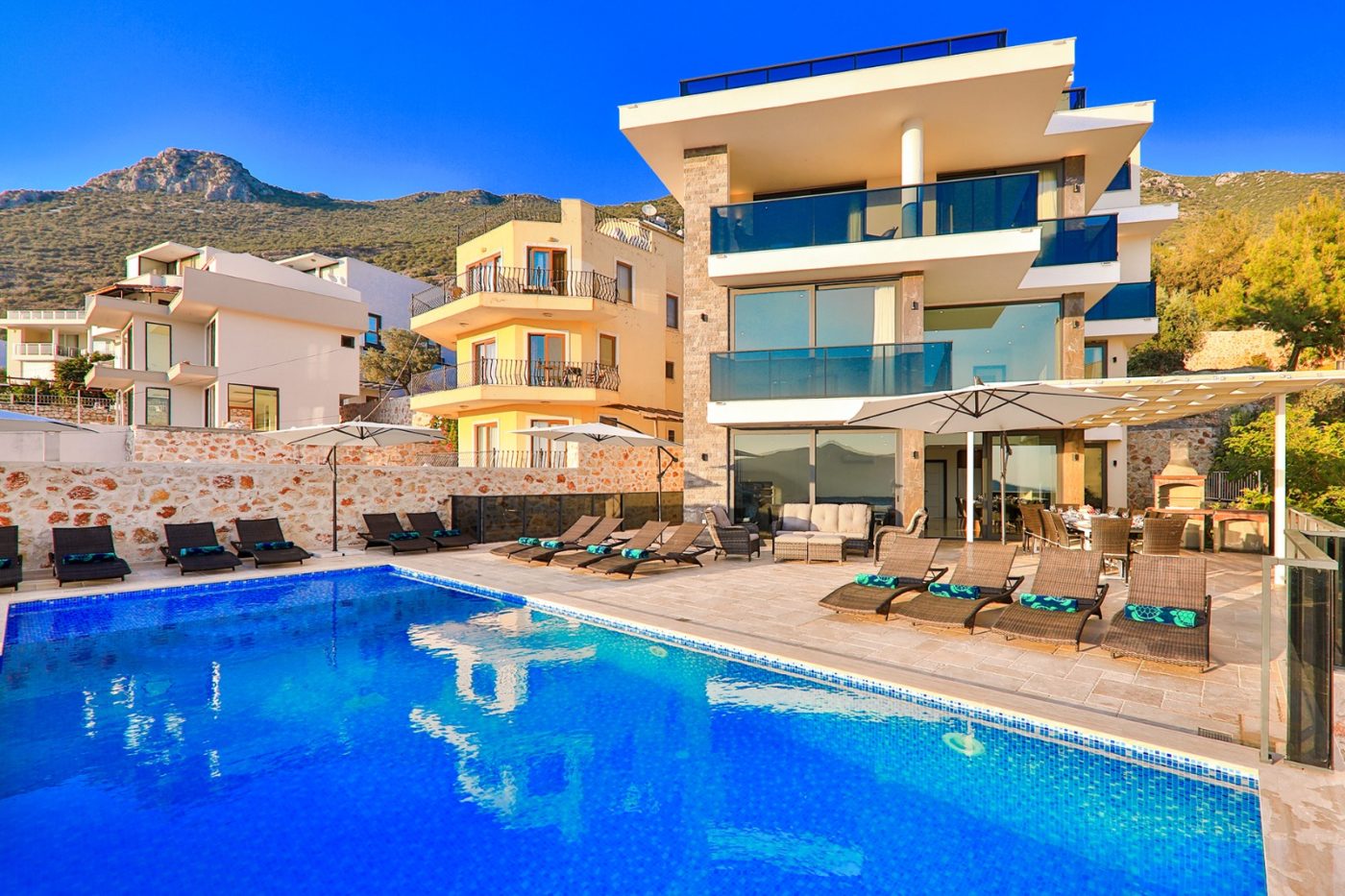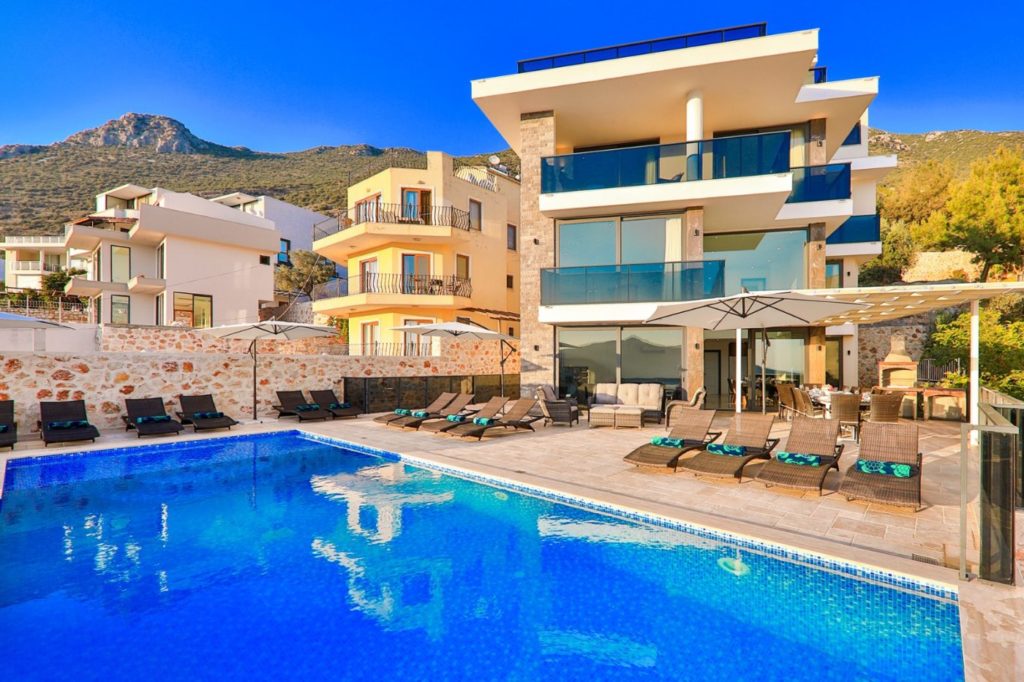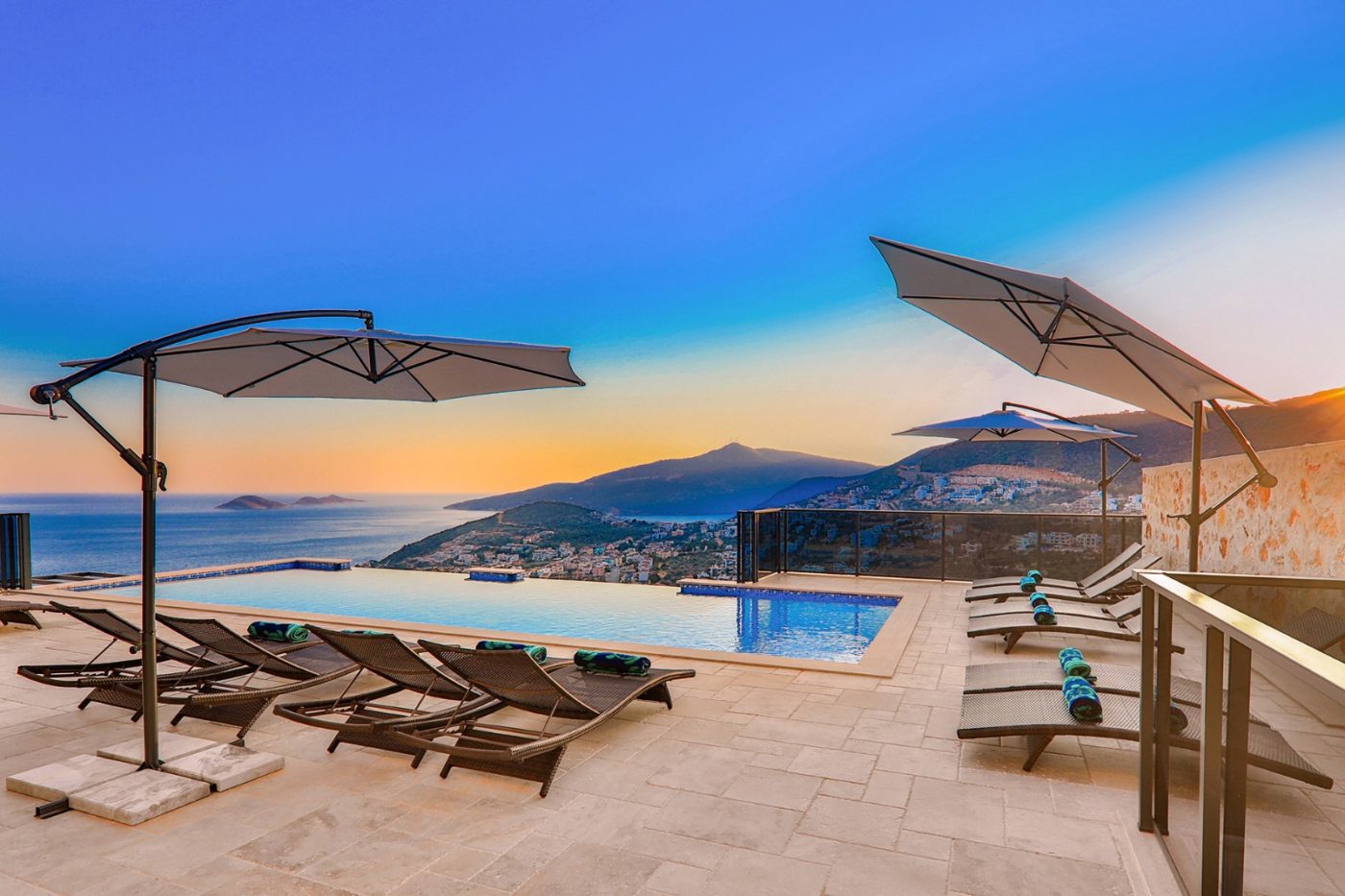 In our time together, using breathwork, movement, meditation and many other techniques, I will help you release the heavy stagnant tensions and emotions you lug with you daily.  You might have been carrying them for so long you don't even remember what life could be like without them.
By the time you leave those feelings will have been replaced with feelings of light, space and joy; a beautiful (re)connection with yourself and with your fellow retreaters who are on this journey alongside you.
Let me take you on a journey, where we will begin to unpack any emotional and unhelpful energies that you carry with you on a daily basis.
Join me for my very first Vitality Retreat at the stunning Luxury Villa in the beautiful town of Kalkan in Turkey, where you will be looked after like the goddess you are, from start to finish.
The journey will start as you unpack your posh mini toiletries into your luxurious en suite and from that point onwards, we will intentionally fill newly created space with joy, gratitude and light.
By the time we chauffeur you back to the airport, you will be feeling fully re-connected with yourself; Vital and in flow, with a tool bag of techniques to help you sustain this.
We will do this through Pilates and Pilates-based exercise, Meditation, Breathwork, Subconscious transformational coaching and more.  No experience is necessary.  Just be open to focusing on you!
My name is Catherine Chapman and I will be your host and facilitator for the Vitality Retreat.  I am a Vitality Coach who helps women like you to clear through stuck emotions and learn techniques that will help you become and remain the most vital, glowing version of yourself possible. Some of my favourite words are connection, flow and joy and these will run throughout the retreat.
As a wife, Mama of 3 and business owner, I fully understand the stressors of life.  It got to a point where it was no longer viable to be all things to all people without putting myself first (Hear, the universe sent me a prolonged period of acute anxiety!).  I am not available to feel like that ever again.  Life is also full of magic and wonder and that is where I chose to focus and I believe you can too!
I have training in Pilates, Subconscious work, life and success coaching including EFT, NLP, TimeLine technique and hypnosis. I am also a qualified breathwork healer and meditation teacher.
Julia Sondack is going to be with us all the way.  She has extensive knowledge of the local area and our excursions etc and will be there to make sure you have a seamless and unforgettable experience.
As part of the retreat we have organised the following fabulous events:
Private Boat Trip with BBQ and Beach:  Relaxing and taking in the beautiful surroundings.  We will be using mother nature's inspiration for a beautiful meditation on the boat and some empowering movement on the beach.
With all of this you will have worked up quite an appetite for the amazing BBQ that will be prepared for you on board.  Soft drinks are available for purchase.
The sound of the sea has always been a comfort when feelings of overwhelm take over.  Whilst you are in this luxurious, safe, nurturing environment, allow the waves to carry away any heaviness so that you can feel revived and new and knowing you will be able to call up this feeling, wherever you are, whenever you need it.
Beautiful Morning Gorge Walk: Another opportunity for nature to inspire us, giving us the ideal backdrop for an endorphine boosting walk and our morning meditation.  I can already feel the the fullness of your heart, the gratitude and love for yourself for this gift.
Breakfast will be served by the waterside.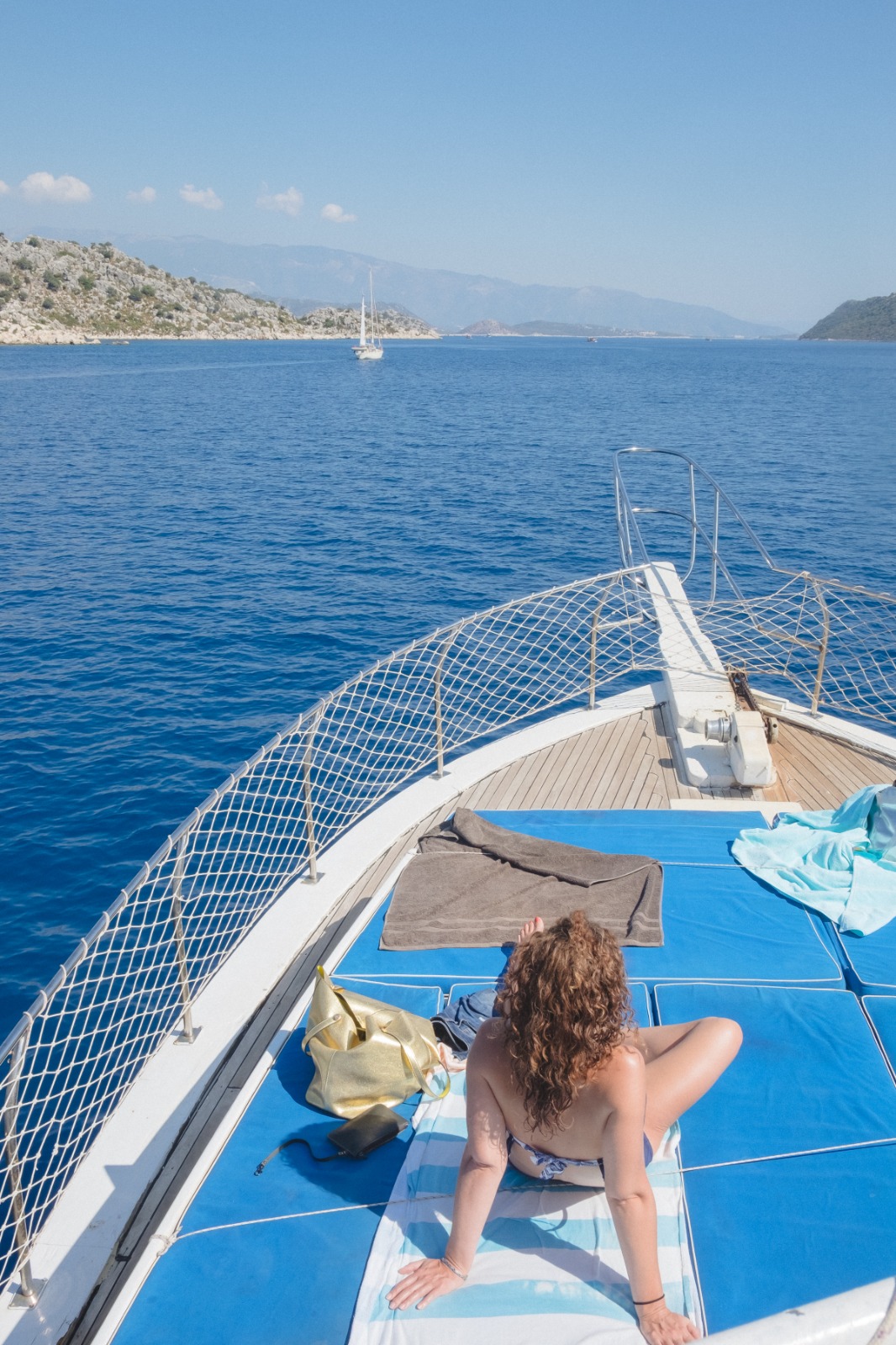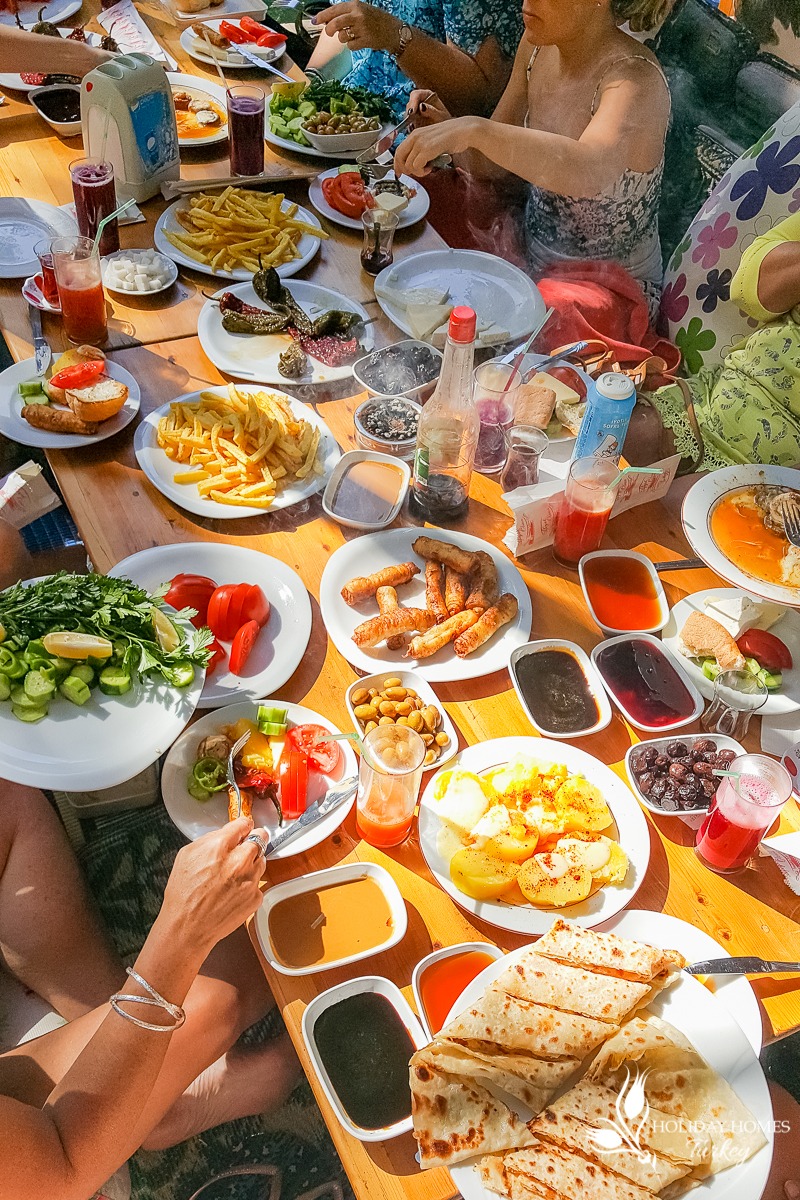 Hammam inc. 30 min massage: There is no better way to start a retreat than to be treated to a Turkish spa and massage - Bliss! This body work (as well as being luxurious and relaxing) compliments the physical movement and the subconscious work so that you can flow into day 2 already free of tension and old, unserving stuck emotions and a little bit closer to knowing and loving yourself more.
Catered BBQ at Villa Luxury: Whilst you chill by the pool at Villa Luxury, we have a chef come along and cook a beautiful BBQ with meze salads.
Traditional Turkish Meal Out: When in Turkey!  Most of my best holiday memories revolve around relaxed, delicious meals out.  This trip will be no exception.
A soft drink is included and there is the opportunity to purchase more.
Curry from a locally renowned restaurant: A PJ and Curry party at the villa.  What fun!
Private Beach Club: Think serviced comfortable sunbed, wooden decking and sea pontoons - Luxury Chillin at its best! Close your eyes and imagine it and know it's all for you.
Lunch and a drink included.  There is an opportunity for you to purchase more beverages if required.
Do you want to know the crazy part?!! The above activities are just the icing on the cake; they are just the oil to smooth the wheels of change.  The transformative work will take place throughout the week and will continue forever.  Some changes and realisations will hit you like a lightening bolt and some changes (and these are the magical ones) you will only realise have happened when you don't react to something like you used to in the past.
Perhaps when you don't use food, sugars or alcohol as a crutch or when you make decisions based on your value and not everyone else's.  I'm really looking forward to you getting to know your higher self, maybe for the very first time and becoming lifelong friends.
What is included within the Retreat Package:
The retreat opening ceremony is on Sunday evening and the final session will be on Friday morning after Breakfast.
7 nights luxury, en-suite accommodation & morning buffet-style Vegetarian Breakfast.
Linen and bath towels
Transfer from airport to Villa as a group - Separate transfers may incur a fee.
Lunch and evening meal from Monday to Friday breakfast.
Unlimited tea and coffee
All organised events and excursions.  Costs may apply to additional beverages bought on excursions.
All sessions with Catherine - at least 15Hrs! - Don't worry, they are not all Piloxing!
WiFi
Share of twin bedroom.  2 single beds with on suite shower room:
£1333 per person one payment in full or £250 Deposit and 6 x £205 per month (April-Sept) - ONE ROOM LEFT
Share of King size bed with en suite shower room:
£1111 per person one payment in full or £250 deposit and 6 x £155 per month (April-Sept) - SOLD OUT
Or why not treat yourself to your own King size room with en suite:
£1999 one payment in full or £250 deposit and 6 x £316 per month (April-Sept) - SOLD OUT
The eagle-eyed amongst you will have spotted that you arrive on Saturday and the retreat doesn't start until Sunday evening and you leave on Saturday and the retreat closes Friday.
I didn't want you to come all this way and not get a chance to totally relax your way (spoiler alert, some bits of the retreat might require some work!) I'm also sure you would like to explore your beautiful surroundings.
To this end, it is bed and breakfast only on the 2nd, 7th and 8th of October so that you can be in charge of your own itinerary.  You will, of course, have use of all the villas facilities.
Flights are not included.  The nearest airport is Dalaman. Approx 90min transfer
Your suggested flights are:
Saturday 1st Oct 13.15, Gatwick-Dalaman EZY6547.
Saturday 8th Oct 20.35, Dalaman-Gatwick EZY6548 - We have arranged for a late check out so you can remain at the Villa until you depart for the airport.
We have someone who can book these for you if you wish.
VIP Transformative Breakthrough Day!
(there are ONLY 2 places, Sunday 2nd and Friday 7th)
This is a day like no other!  We work one on one, laser-focused on you.  Through deep subconscious work, we remove stuck emotions and habits preventing you from living the most Vital, Flowing and Abundant life that is available for you FOR GOOD!
We will work one to one all day (in my suite in the villa)
It will include lunch and beverages and access to the villa facilities. However, it does not include any accommodation and so could be open to anyone, whether part of the retreat or not.
Although this as a stand-alone experience is mind-blowing, the combination with the retreat is Dynamite!
£999 This is a super special Price!
If this retreat speaks to you and you have any concerns (any at all, money, timing, logistics etc.) PLEASE don't keep them to yourself. Instead, get in touch with me and we can decide if the retreat is for you and how we can get you there.